This store requires javascript to be enabled for some features to work correctly.
Even a good knife will lose some of its sharpness with time. Sharpening a knife can be easy if you have the right tools and know how to use them.A sharpening stone, or whet stone, is the best method of sharpening fine edge knives because of the control it allows. Like sandpaper, sharpening stones come in a variety of roughness or grain; the coarser the finish the more abrasive. Whet stones can use water or oil as a lubricant; water stones are much more convenient.
For regular sharpening with a stone, use the TWIN® Stone Pro (250 and 1000 grain). TWIN® Finishing Stone Pro is used for a professional, scalpel-like and mirror finished edge (3000 and 8000 grain). Both stones are ceramic, manufactured materials that require minimal water and last longer than natural stones. Sharpening with the TWIN® sharpening stones may need some practice but the results are well worth the effort.
Julia and team work hard to find the best of the best in kitchen tools, cookware, bakeware and small appliances. We've done the research so you don't have to.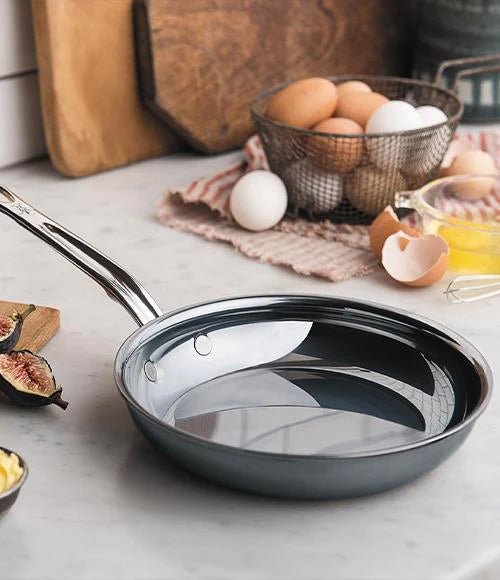 why Hestan nanobond?
click here to learn more about why Hestan NanoBond is unmatched in quality and performance