This store requires javascript to be enabled for some features to work correctly.
140+ Foolproof Plant-Based Recipes for Breakfast, Lunch, Dinner, and In-Between.
Veganism is going mainstream. The benefits of consuming fewer animal products appear frequently in the news. But eating vegan can seem overwhelming: Will it be flavorful? Satisfying? Easy to make? In Vegan for Everybody, the test kitchen addresses head-on what gives people pause—finding great and filling vegan protein options, cooking without dairy, preparing different whole grains and vegetables, and even baking.
The 140+ foolproof and ultra-flavorful recipes in this new collection include proper day-starters (such as Currant Scones and Belgian Waffles), burgers and pizza (such as Black Bean Burgers and Pesto Pizza with Fennel and Cauliflower), new dinner favorites (such as creamless, creamy Fettuccine Alfredo and Chili-Rubbed Butternut Squash Steaks with Ranch Dressing), and desserts (such as Chocolate Chip Cookies and Peach-Raspberry Crisp).
An extensive front section shares the most interesting tips, tricks, and tidbits we discovered through our months of rigorous recipe development. You'll rediscover vegetables, learn about the world of grains, find the best sources of protein, and learn how to get cheesy flavor without using cheese. These recipes and tips will appeal to you whether you are looking to freshen up your cooking, are a committed vegan, or cook for someone who is.
Julia and team work hard to find the best of the best in kitchen tools, cookware, bakeware and small appliances. We've done the research so you don't have to.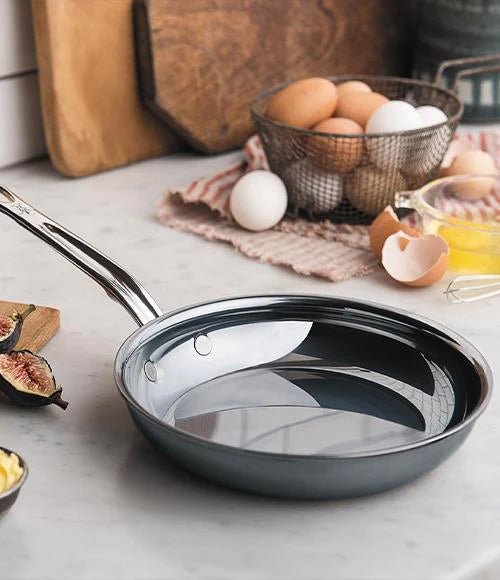 why Hestan nanobond?
click here to learn more about why Hestan NanoBond is unmatched in quality and performance