This store requires javascript to be enabled for some features to work correctly.
100+ fresh, plant-based, umami-packed recipes for regional Chinese classics we all know and love.
When Hannah Che decided to become a vegan, she was concerned that it would alienate her from the traditions and food that her Chinese family celebrated. But that was before she learned about Zhai cai, or vegetarian cooking, a fascinating subset of Chinese cookery that empasizes umami-rich ingredients and can be traced back over hundreds, if not a thousand, years to Buddhist temple kitchens.

In The Vegan Chinese Kitchen, Hannah Che shows us the magic of this highly developed and creative tradition in which nearly every dish in the Chinese repertoire can be replicated in a meatless way, such as Sichuan chili-oil wontons, or using spicy mushrooms in dan-dan noodles. In this book, you'll find recipes that are naturally plant-based with a rich culinary history that are as irresistible as they are nourishing, such as flaky scallion pancakes, corn stir fried with peppers and pine nuts, or pea shoots braised in a velvety mushroom broth made with sesame-oil roux.

This book will delight vegans and omnivores alike, inviting you not only to explore a whole new world of flavors and ingredients, but also to create conversations about food, cultural traditions and identity, and wholesome, sustainable cooking.
Julia and team work hard to find the best of the best in kitchen tools, cookware, bakeware and small appliances. We've done the research so you don't have to.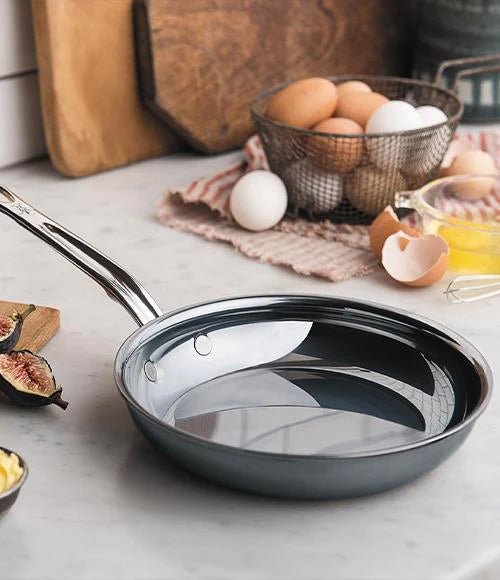 why Hestan nanobond?
click here to learn more about why Hestan NanoBond is unmatched in quality and performance