This store requires javascript to be enabled for some features to work correctly.
Founded in 1994, Sullivan Street Bakery is renowned for its outstanding bread, which graces the tables of New York's most celebrated restaurants. The bread at Sullivan Street Bakery, crackling brown on the outside and light and aromatic on the inside, is inspired by the dark, crusty loaves that James Beard Award–winning baker Jim Lahey discovered in Rome.
Jim builds on the revolutionary no-knead recipe he developed for his first book, My Bread, to outline his no-fuss system for making sourdough at home. Applying his Italian-inspired method to his repertoire of pizzas, pastries, egg dishes, and café classics, The Sullivan Street Bakery Cookbook delivers the flavors of a bakery Ruth Reichl once called "a church of bread."
Hardcover
Number of pages: 240
Dimensions: 10.3" H x 8.4" W x 0.8" T
Weight: 2.1lbs
Julia and team work hard to find the best of the best in kitchen tools, cookware, bakeware and small appliances. We've done the research so you don't have to.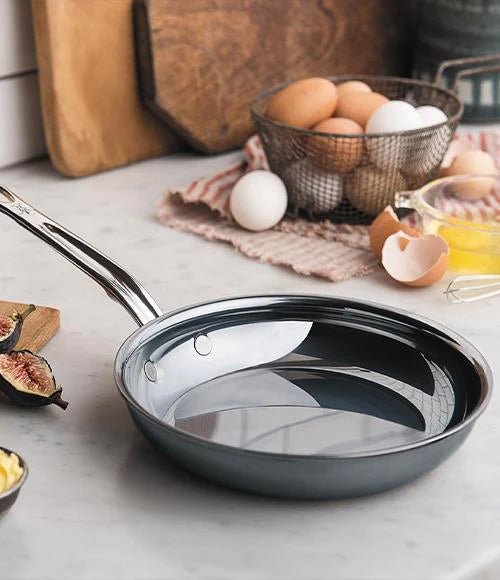 why Hestan nanobond?
click here to learn more about why Hestan NanoBond is unmatched in quality and performance