This store requires javascript to be enabled for some features to work correctly.
Sourdough bread - delicious, tangy, satisfying - is one of life's real pleasures, but like all good things, it takes time. In this journey through the world of sourdough bread baking, Martina Goernemann reveals how the process of baking bread exemplifies food awareness, a way of life that is becoming increasingly popular.
Beginning with her own first attempts, Goernemann then goes on to interview a series of people across countries and cultures who, like her, have incorporated the practice of sourdough baking as a healing ritual for overscheduled lives. From interior design expert Delia Fischer finding her way in the kitchen of her grandmother, to John Whalley, an American realist painter who appreciates the simplicity of things and therefore discovered sourdough as a perfect object for his portraits, each of the individuals profiled represent a different appreciation for the time and patience necessary to create the perfect loaf. What they all have in common is Goernemann's starter recipe, now part of the Puratos Company's sourdough library.
She's also included valuable tips from professional bakers around the world. Whether it's carving out time in a busy day, contemplating the miraculous combination of flour, spices, and water, or painstakingly searching for the optimum conditions, bakers at every level will take away something valuable from this nourishing guide to living well through sourdough.
Hardcover
Number of pages: 192
Dimensions: 10" H x 9" W x 1" T
Weight: 2lbs
Julia and team work hard to find the best of the best in kitchen tools, cookware, bakeware and small appliances. We've done the research so you don't have to.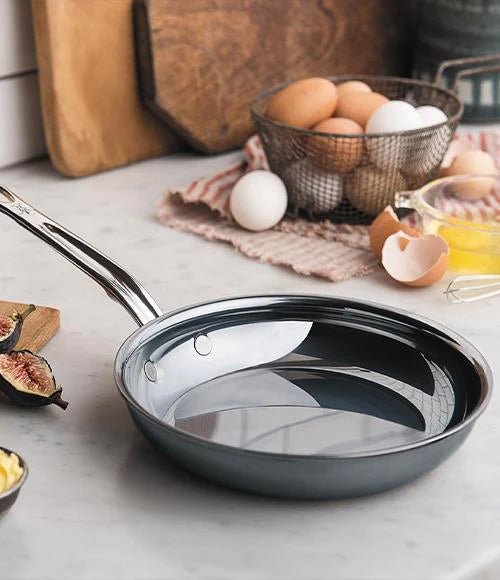 why Hestan nanobond?
click here to learn more about why Hestan NanoBond is unmatched in quality and performance