This store requires javascript to be enabled for some features to work correctly.
The My Weigh KD-8000 scale is the perfect scale for kitchens with a removable protective LCD display cover, as well as three soft protective LCD display covers that help protect against weighing messes such as recipes, candle-making, spills & more! The My Weigh KD-8000 is a new version of My Weigh's top selling kitchen scale, updated with baker's math & percentage weighing.
Not many scales in its class can match up to the reputation & features of the KD-8000; the biggest change from the KD-7000 to the KD-8000 is the new Baker's Math/Percentage Weighing function. This has been a long-standing way for bakers to weigh their ingredients in proportion to their main ingredient (flour). This feature is the preferred method for bakers for the simple fact that it eliminates messy math that comes with weighing in teaspoons, cups, etc. – instead you deal with just percentage. Also, measuring this way allows for you to make as little or as much as you want easier. Now that's the easiest weigh to go about baking, isn't it? This is a MUST-HAVE for any aspiring or professional baker!
Julia and team work hard to find the best of the best in kitchen tools, cookware, bakeware and small appliances. We've done the research so you don't have to.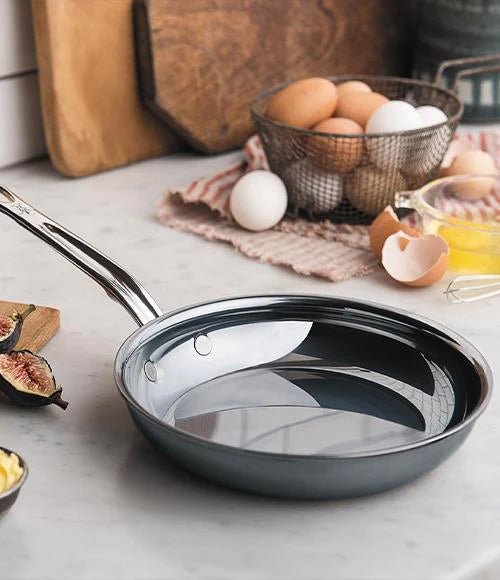 why Hestan nanobond?
click here to learn more about why Hestan NanoBond is unmatched in quality and performance