This store requires javascript to be enabled for some features to work correctly.
Foolproof Recipes, Top-Rated Gadgets, Gear & Ingredients Plus Clever Test Kitchen Tips & Fascinating Food Science Facts
"A terrifically accessible and useful guide to grilling in all its forms that sets a new bar for its competitors on the bookshelf." –Publishers Weekly
Are precut steak tips worth buying? Why make divots in burgers? What's the best supermarket barbecue sauce? (And when is it worth splurging for the high-end one?) Are all grill tongs created equal? America's most trusted test kitchen fires up the grill to answer those questions and many more in the inventive new book Master of the Grill.
With recipes and techniques arranged by skill level—from The Basics to The Easy Upgrades to The Serious Projects—cooks of all stripes can dive in and choose their outdoor cooking adventure. Make classic, contemporary, and regional recipes likePerfect Grilled Hamburgers, Barbecued Pulled Chicken, Grilled Tomato and Cheese Pizzas, and Kansas City Sticky Ribs, as well as Grill-Smoked Salmon, Grill-Roasted Prime Rib, Grilled Lobsters with Herbed Garlic Butter, and Grilled Fruit(with a variety of finishing sauces and glazes). Every recipe includes instructions for both charcoal and gas grills and there are hundreds of full-color recipe and step photos throughout the book.
Julia and team work hard to find the best of the best in kitchen tools, cookware, bakeware and small appliances. We've done the research so you don't have to.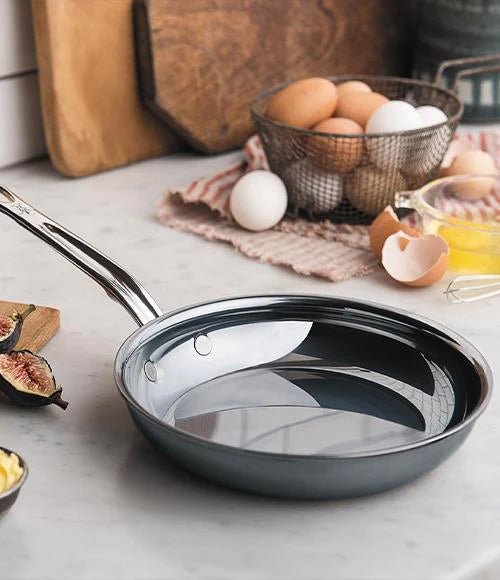 why Hestan nanobond?
click here to learn more about why Hestan NanoBond is unmatched in quality and performance