This store requires javascript to be enabled for some features to work correctly.
Kombucha is a refreshing, tangy drink made of fermented sweet tea. It's become increasingly popular because of its great taste and the digestive benefits it offers derived from the healthy bacteria created during the fermentation process. Mason jars are a perfect vessel to ferment kombucha in because they don't take up much counter space, they fit easily in the fridge, and they can even serve as a drinking glass once the kombucha is ready. If you don't already have Mason jars, you can order some here.
The Masontops Kombucha Brewing Lid replaces makeshift DIY solutions, like coffee filters, that are prone to error and need constant replacing. The mesh screen allows for air to easily flow in and out of the jar, without letting in any contaminants.
Simple Brewing Lids for Making Homemade Kombucha - Includes 2 Reusable Kombucha Lids
• Allows Air to Easily Flow in and Out of Jars without Letting in Any Contaminants
• Dishwasher Safe, BPA and Phthalate-Free Plastic Lid
• Designed for Wide Mouth Mason/Canning Jars (Ball, Kerr, Bernardin, etc.)
CONTAINS:
2x Wide Mouth Kombucha Brewing Lids (x1 Red, x1 Blue) – Reusable brewing lids for making kombucha. Each lid consists of 2 pieces: a screen disc lid and a plastic screw band.
• BONUS Digital Starter Guide—Step-by-step instructions on how to start brewing water kefir at masontops.com/brew
Julia and team work hard to find the best of the best in kitchen tools, cookware, bakeware and small appliances. We've done the research so you don't have to.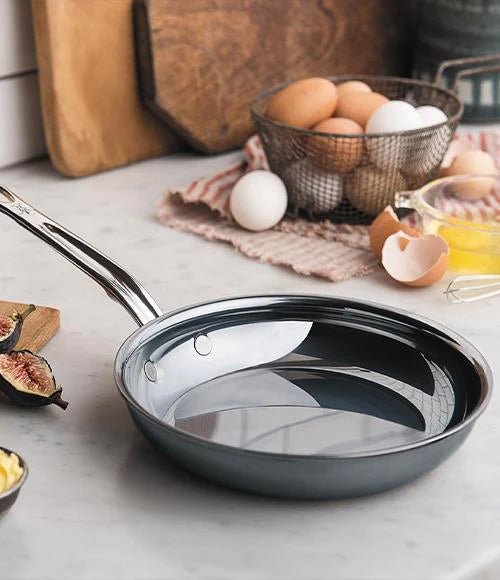 why Hestan nanobond?
click here to learn more about why Hestan NanoBond is unmatched in quality and performance