This store requires javascript to be enabled for some features to work correctly.
Got oil? Whether it's a little or a lot, with Super Fry the power is yours!
Now you have the freedom to solidify leftover cooking oil, no matter the amount. Our best value, Super Fry comes with a convenient scoop for easy measuring, for a total of 20 uses!
1) Sprinkle FryAway directly into the hot oil and stir to dissolve.
2) Allow the oil to cool and watch the magic happen. As it cools, the oil will solidify, trapping any debris.
3) Once the oil hardens, simply scoop and toss it directly into your household trash.
There is no substitute for perfectly fried foods. It's next to impossible to achieve the crunch and tenderness you get when you fry, with any other cooking method. But frying can be messy and cleaning up is no fun.
FryAway magically transforms used cooking oil into solid organic waste in three easy steps. Just Sprinkle, Cool down and Toss Away your used cooking oil. (for City of Nanaimo, that means in your Green Bin!)
DID YOU KNOW: Improper disposal of cooking oil can damage your plumbing and sewage systems, and contribute to the creation of "FatBergs" (yup - as in Iceberg - only made of fats and oils). Read here to learn more about just how destructive and costly FatBergs are, and why FryAway means you can now safely dispose of cooking oil waste in a safe, non-toxic and eco-friendly way.
Julia and team work hard to find the best of the best in kitchen tools, cookware, bakeware and small appliances. We've done the research so you don't have to.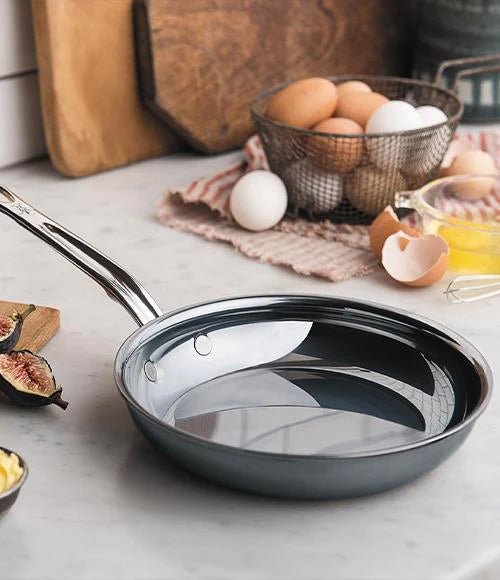 why Hestan nanobond?
click here to learn more about why Hestan NanoBond is unmatched in quality and performance