This store requires javascript to be enabled for some features to work correctly.
A No-Fuss Guide to the Delicious Art of Pâtisserie
Unleash your inner pastry chef with Molly Wilkinson's approachable recipes for all of your French favorites. Trained at Le Cordon Bleu in Paris, Molly takes the most essential techniques and makes them easy for home bakers, resulting in a collection of simple, key recipes that open up the world of pastry. With friendly, detailed directions and brilliant shortcuts, you can skip the pastry shop and enjoy delicious homemade creations.
Master base recipes like 30-minute puff pastry, decadent chocolate ganache and fail-safe citrus curds, and you're on your way to making dozens of iconic French treats. You'll feel like a pro when whipping up gorgeous trays of madeleines and decorating a stunning array of cream puffs and éclairs. Along with classics like The Frenchman's Chocolate Mousse, Profiteroles and Classic Mille-Feuilles, learn to assemble exquisite showstoppers such as Croquembouche and Caramel Mousse Tartelettes with Poached Pears in Ginger. This go-to guide shows you all the tips and tricks you need to impress your guests and have fun with French pastry.
Julia and team work hard to find the best of the best in kitchen tools, cookware, bakeware and small appliances. We've done the research so you don't have to.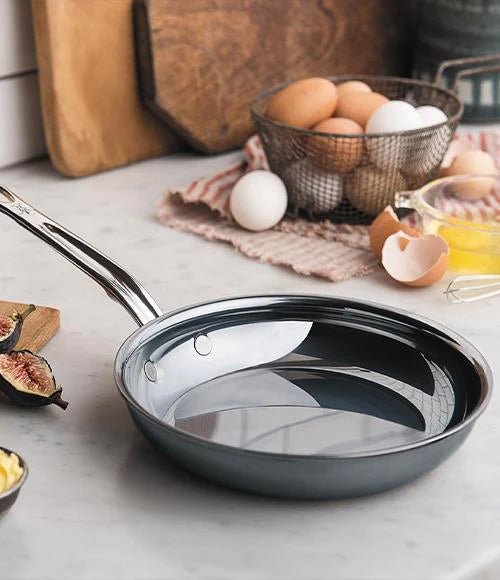 why Hestan nanobond?
click here to learn more about why Hestan NanoBond is unmatched in quality and performance