This store requires javascript to be enabled for some features to work correctly.
Roll beautiful, even cookies every time with the Dough EZ rolling mat - with little to no added flour! Mat can also be used for pizza dough, fondant, pie crust and many other rolled baked goods! The Dough EZ contains an extra large working surface that is almost 2 1/2 x larger than your average baking sheet. The non-slip surface prevents mat from slipping and sliding during roll out. Its strong fiber mesh silicone construction is flexible, durable and with proper care will last a lifetime. Product is made of FDA approved food safe materials.
This system includes: Pastry Mat and 6 Guide Sticks of varying thickness'. One set of 1/8″ thickness and two sets at 1/4″ thickness. Guide sticks can be stacked together to achieve various depth in thickness. The 1/4″ guide sticks are notched and can be snapped together to form a 9 x 13 x1 inch pastry frame. This can be used to achieve dough thickness of 1″. Pastry frame can be used to make no baked confections.
Dough EZ® Greatly Reduces the Need for Excessive Flour During the Rolling Process*
*All recipes can vary. Minor adjustments to recipes or use of small dusting of flour may be needed for optimal results, when working with wet or sticky dough.
Julia and team work hard to find the best of the best in kitchen tools, cookware, bakeware and small appliances. We've done the research so you don't have to.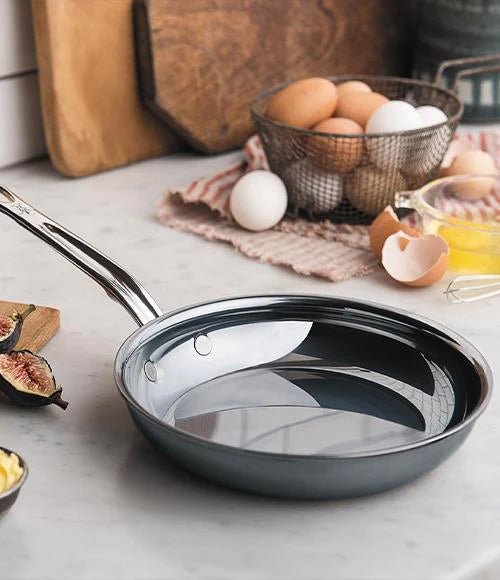 why Hestan nanobond?
click here to learn more about why Hestan NanoBond is unmatched in quality and performance