This store requires javascript to be enabled for some features to work correctly.
America's Test Kitchen's favorite kosher salt for more than 25 years, these flakes have a "soft," "delicate" texture that's easy to crush between your fingers, so you can control the size of the salt crystals and distribute them evenly over food. Diamond Crystal kosher salt also dissolves rapidly. Because the flakes are hollow and irregularly shaped, 1 teaspoon of this salt contains fewer grains than 1 teaspoon of other brands and styles of salt. It contains no anticaking agents, but if any clumps form, just a gentle shake or stir is enough to break them up.
The original no-additive, natural scratch cooking kosher salt.
With Diamond Crystal® Kosher Salt, the expectation is brilliance. Used in top restaurants by top chefs around the country, Diamond Crystal® Kosher Salt is authentic kosher salt. It's chosen by chefs for its simplicity, purity and coarse texture. Unlike other kosher salts, Diamond Crystal® Kosher Salt is coarse enough to pick up and fragile enough to crush between your fingers for perfect seasoning.
Diamond Crystal® kosher salt was developed over 130 years ago using a craft evaporation process that creates unique hollow, multifaceted salt crystals. Unlike other kosher salts, Diamond Crystal® does not use additives nor mechanical compaction and it's still crafted in the same facility it was originally crafted. It even contains 53% less sodium by volume compared to table salt
Since Diamond Crystal® Kosher Salt is a staple in many culinary schools, high-profile chefs and cookbook authors are faithful users. The craft crystal shape influences so many of its functional properties, including seasoning control, adherence to food surfaces, a flavor burst when used topically, and its naturally lower in sodium.
3lb/1.36kg
Julia and team work hard to find the best of the best in kitchen tools, cookware, bakeware and small appliances. We've done the research so you don't have to.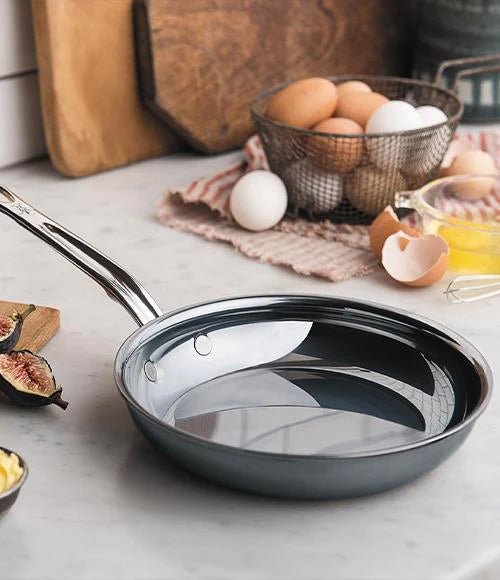 why Hestan nanobond?
click here to learn more about why Hestan NanoBond is unmatched in quality and performance