This store requires javascript to be enabled for some features to work correctly.
Take control with more than 400 healthy and inspired diabetes-friendly recipes. Without compromising flavor, we've tailored these recipes to fit within the often-daunting nutritional parameters of a carbohydrate-conscious diet, paying special attention to fat, sodium, and calories. This collection of recipes will show you that you don't have to give up the foods you love and will encourage you to branch out and try new ingredients as well as learn some innovative techniques and strategies.
A foreword by the prominent head of the renowned Tufts Friedman School of Nutrition Science and Policy, Dr. Dariush Mozaffarian, explains the role of diet and cooking in combatting diabetes. Thirteen recipe chapters feature everything from Breakfast; Appetizers and Snacks; and Soups, Stews, and Chilis to Meat, Vegetarian Mains, and Special Treats.
Recipes include: Blueberry Oat Pancakes; Omega-3 Granola with Peanut Butter; Breakfast Tacos; Toasted Corn and Black Bean Salsa; Popcorn with Warm Spices and Garlic; Caprese Skewers; Creamy Broccoli-Cheddar Soup; Pumpkin Turkey Chili; Penne with Fresh Tomato Sauce, Spinach, and Feta; Pan-Seared Chicken Breasts with Warm Mediterranean Grain Pilaf; One-Pan Roasted Steaks with Sweet Potatoes and Scallions; Cheesy Shrimp and Grits; Maple-Caramel Apples; and Mini Chocolate Cupcakes with Creamy Chocolate Frosting.
Julia and team work hard to find the best of the best in kitchen tools, cookware, bakeware and small appliances. We've done the research so you don't have to.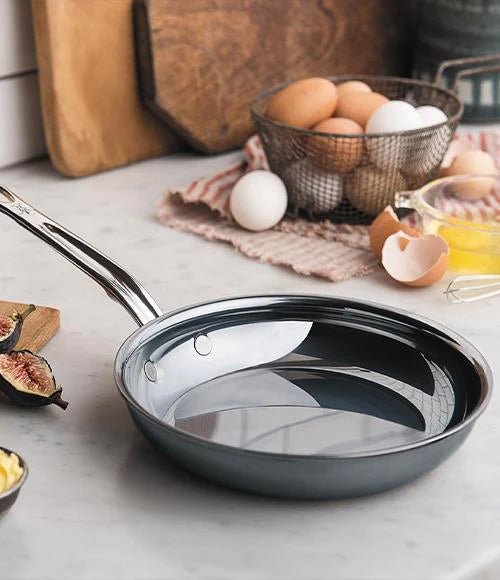 why Hestan nanobond?
click here to learn more about why Hestan NanoBond is unmatched in quality and performance