This store requires javascript to be enabled for some features to work correctly.
Vegan
Gluten-free
Peanut-free
Egg-free
Kosher Certified
Chefmaster® Candy-Flo allows you to take any of our Liqua-Gel colors and turn them into a Candy Color to be used in oil based applications, chocolates and compound coatings!
Whether you are a professional chef or a fledgling confectioner, you'll love using Candy-Flo for cake pops, chocolate covered strawberries, truffles and more.
COLOR: CUSTOMIZABLE WITH LIQUA-GEL®
HOW TO USE:
Step 1: Melt 1lb chocolate or compound coating.
Step 2: Mix 1 - 1 1/2 tablespoons of Candy-Flo with 1 teaspoon Liqua-Gel in a separate bowl.
Step 3: Pour the mix into the melted product and gently stir until the color is evenly dispersed.
Step 4: Add more Candy-Flo as needed to keep workable consistency of the mixture.
Do you know the saying, "they mix like oil and water"? Oil and water don't mix, which is why you want to avoid using a water-based food coloring with any oil-based products. Candy-Flo and Candy Colors are specially formulated to mix well with fat-based products such as chocolate.
INGREDIENTS:
Propylene Glycol, Soy Lecithin.
ALL INGREDIENTS USED IN THIS COLOR ARE EITHER GRAS (GENERALLY RECOGNIZED AS SAFE) OR APPROVED BY FDA
Julia and team work hard to find the best of the best in kitchen tools, cookware, bakeware and small appliances. We've done the research so you don't have to.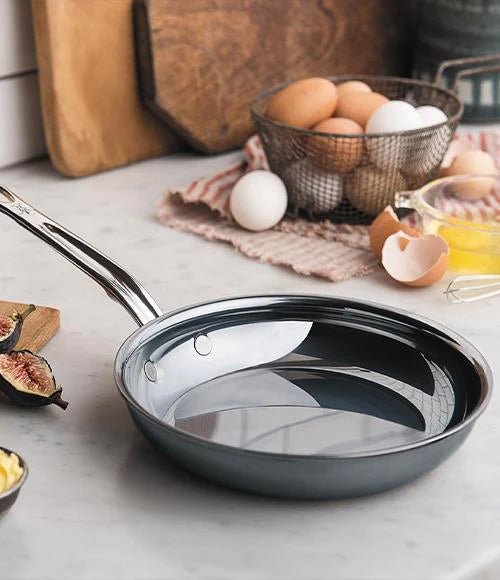 why Hestan nanobond?
click here to learn more about why Hestan NanoBond is unmatched in quality and performance