This store requires javascript to be enabled for some features to work correctly.
A mix of truly tiny chocolate pearls with a crispy heart.
Here's comes a playful mix of miniature pearls in dark, milk and white chocolate coated around a tiny toasted biscuit. They're great for snacking – resist you can – and for the decoration of drinks, desserts, cakes and pastries.

Mini Chocolate Crispearls™ come in a handy sprinkler for you to top off your glazed cakes, pastries, cream-topped drinks or desserts with one twist. Mixed into chocolate mousse, ice cream or bavarois, they add a crispy chocolate texture to your desserts and remain deliciously crunchy.
*CHOCOLATE DISCLAIMER
Note: Due to high temperatures or high humidity, chocolate products may melt during shipment. We strongly recommend shipping chocolate during fall/winter/spring months when the temperature is cooler. However, we cannot guarantee that chocolate will not melt during the shipping process. Chocolate that has encountered melting will appear dull coloured or may have greyish/white streaks and dots. This is known as 'bloom' and indicates that the cocoa butter is separating from the chocolate and is rising to the surface. Although not the prettiest in appearance, chocolates with bloom are fine to eat with little impact to the texture or taste of the chocolate.
Julia and team work hard to find the best of the best in kitchen tools, cookware, bakeware and small appliances. We've done the research so you don't have to.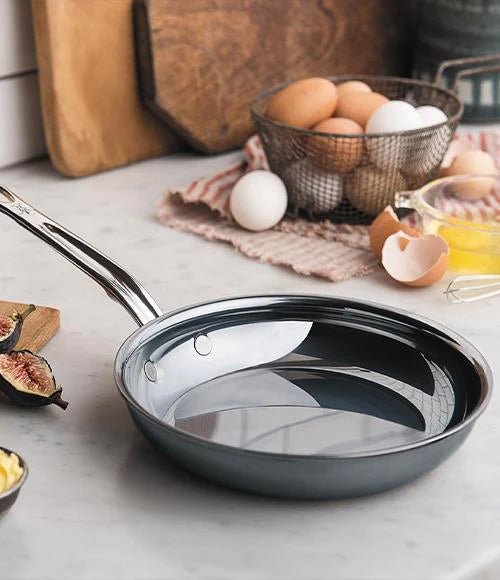 why Hestan nanobond?
click here to learn more about why Hestan NanoBond is unmatched in quality and performance