This store requires javascript to be enabled for some features to work correctly.
The first book on technique from America's Test Kitchen showcases 100 groundbreaking techniques that will transform your cooking life, paired with more than 200 creative, modern recipes that put the techniques into real-world, home-kitchen practice. From making the most tender burger patties to grill-roasting a leg of lamb, from making pan sauces for cutlets to simmering homemade duck confit, from griddling the fluffiest pancakes to tempering chocolate, making caramel, and baking French pastry, the test cooks of ATK shine their spotlight on simpler, smarter, foolproof strategies.
The first section, Essentials Every Home Cook Should Know, covers core techniques. Learn why it's crucial to season with salt properly before and during cooking for the best Roasted Bone-In Chicken Breasts and Crispy Salt and Pepper Shrimp. Cook any piece of salmon to silky perfection through our high-low roasting technique. The middle section, Techniques You Didn't Know You Couldn't Live Without, includes techniques we developed from an unexpected angle of discovery. Bake crusty, golden, bubbly-topped pizza by using a skillet. Fry easy, restaurant-quality homemade French fries by starting the potatoes in room-temperature oil. The final section, The Bucket List, gives you the know-how to make dreamed-about projects come true. Barbecue true Texas beef ribs in a standard kettle grill. Cure your own bacon or gravlax in your refrigerator. Bake, assemble, and decorate a show-stopping layer cake for any special occasion.
Julia and team work hard to find the best of the best in kitchen tools, cookware, bakeware and small appliances. We've done the research so you don't have to.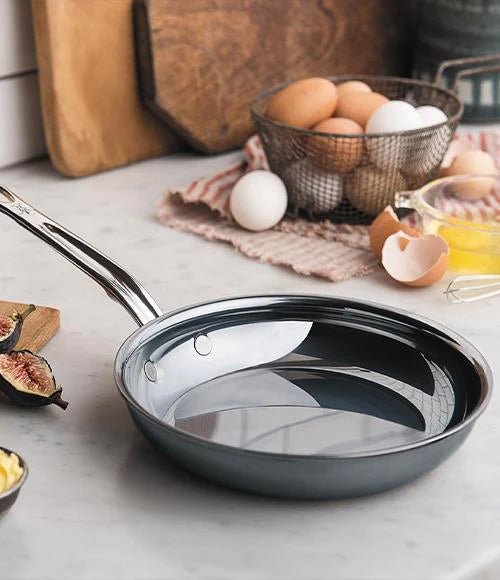 why Hestan nanobond?
click here to learn more about why Hestan NanoBond is unmatched in quality and performance